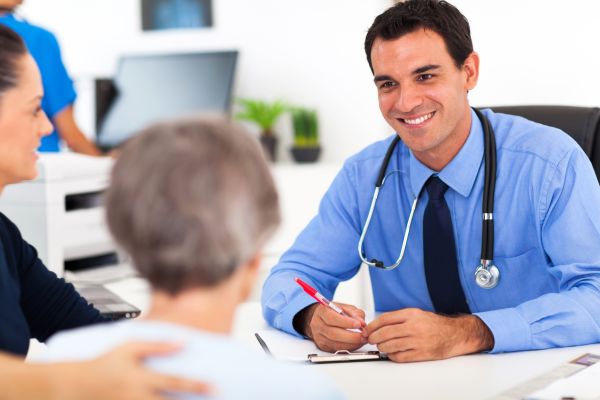 The ballooning of a blood vessel located in the brain is called a brain aneurysm. It leads to a bulge developing in the blood vessel, and this can rupture or leak in the brain, causing a type of hemorrhagic stroke known as a subarachnoid hemorrhage.
A ruptured brain aneurysm is a life-threatening condition that requires immediate medical care. Brain aneurysms are typically the result of thinning artery walls. They usually form at branches or forks in arteries since these are the weakest parts. They can develop on any part of the brain but typically at the base.
Most people develop brain aneurysms that do not rupture, so they do not lead to any health issues. These types of aneurysms are typically detected while the patient is being tested for some other condition.
Treating a brain aneurysm that has not ruptured might prevent a life-threatening condition from occurring in the future. Each patient's circumstances are unique, so the doctor will advise them on the best way to proceed if an unruptured aneurysm is detected.
The warning signs of a brain aneurysm
The symptoms and signs of a ruptured aneurysm include:
A severe headache that comes out of nowhere (often described as the worst headache one has ever felt)
Blurred vision
Feeling nauseated
Throwing up
Seizure
A stiff neck
Sensitivity to light
Double vision
Disorientation
Drooping eyelids
Passing out
An unruptured aneurysm might not initially have any symptoms, but that usually changes as it grows larger. The warning signs that indicate a person has developed an unruptured brain aneurysm include:
Pain behind or above an eye
Double vision
A change in vision
A dilated pupil
Numbness on one side of the patient's face
Patients are advised to seek immediate medical attention if:
They have a severe headache that is incomparable in pain to past headaches suddenly occurs
They have a seizure
They lose consciousness (anyone who is with someone who experiences the symptoms above and proceeds to lose consciousness should seek emergency assistance immediately)
How a brain aneurysm is diagnosed
Patients who experience the symptoms of an aneurysm will be given several tests to determine if there has been bleeding into the brain and its surrounding tissues or if they have had a different type of stroke.
If there is bleeding, appropriate treatments will be administered. The tests used to diagnose aneurysms include:
Cerebrospinal fluid test
Computerized tomography scan (CT)
Magnetic resonance imaging (MRI)
X-rays
Cerebral angiogram
Treating an unruptured aneurysm
A flow diverter, endovascular coiling or surgical clipping can be used to close off an unruptured aneurysm and inhibit it from leaking or rupturing in the future. However, for some patients, the risk of these procedures might outweigh their benefits.
The threat the aneurysm poses to the patient's health will be evaluated by a neurologist and an interventional neuroradiologist or neurosurgeon to determine if treatment is appropriate.
Do not take chances with your health
A brain aneurysm can potentially be life-threatening, so head to our clinic for evaluation if you have any of the symptoms.
Request an appointment here: https://www.brainandspineni.com or call Brain and Spine Neuroscience Institute at (813) 751-2029 for an appointment in our Lutz office.
Check out what others are saying about our services on Yelp: Read our Yelp reviews.
---
Related Posts
October 7, 2021
Contrary to popular opinion, neurosurgeons diagnose and treat different conditions besides those affecting the brain. Their expertise extends to disorders and diseases affecting every part of the nervous system, from spinal disorders …