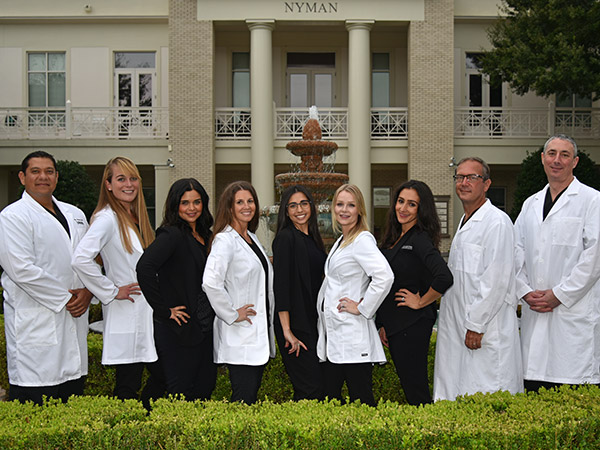 About Brain and Spine Neuroscience Institute
---
Our mission is to serve our patients by creating a comfortable and respectful healing environment by offering minimally invasive neurosurgical procedures with personalized care and attention.
Our Neurosurgeons are board-certified in neurological surgery and specialize in minimally invasive spine and brain procedures. At the Brain and Spine Neuroscience Institute, you work with our physicians and staff to prescribe the best treatment strategy for your complaints. You will find that the goal is taking care of you as a whole and not just treating your complaints.
Our Physicians ensure that you have non-operative options, as surgery is usually the last resort.
---
Meet The Doctors
---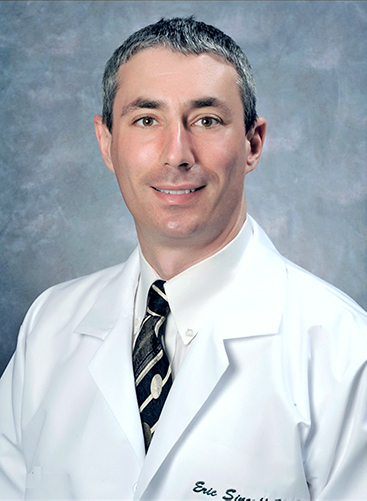 Eric Sincoff MD
Dr. Sincoff is a board-certified neurosurgeon with the Brain and Spine Neuroscience Institute. Dr Sincoff is a highly specialized neurosurgeon gifted in treating disorders of the brain and spine. Utilizing his advanced techniques, Dr Sincoff applies minimally invasive techniques for both brain and spine surgeries for quick patient recovery. Dr. Sincoff earned his medical degree from the University of Medicine and Dentistry of New Jersey -- Robert Wood Johnson Medical School. He then completed training in both surgery and neurosurgery at Saint Louis University School of Medicine. He served as a clinical instructor of skull base surgery at Oregon Health Sciences University and as assistant professor of neurosurgery at the University of Oklahoma.​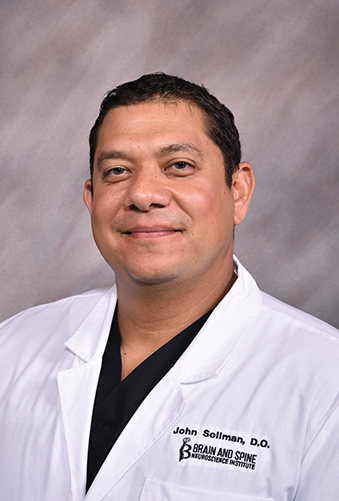 John Soliman DO, FACOS
Dr. Soliman is board-certified in Neurological Surgery and specializes in the treatment of disorders of the brain and spine. He was honored with his Fellow in the American Board of Osteopathic Surgeons, being recognized for his voluntary activities and services to advance osteopathic medicine and surgery while being recognized for adherence to the professional and ethical standards established by his profession. He offers care for all aspects of spine surgery as well as utilizes the latest technologies in spinal instrumentation and intraoperative neuronavigation for brain tumor treatment. In addition to his skill in the surgical suite, Dr. Soliman is a gifted teacher and researcher. After graduating from Midwestern University Chicago College of Osteopathic Medicine, Dr. Soliman completed his internship and residency training at Advocate BroMenn Medical Center in Bloomington- Normal, Illinois. Dr. Soliman also received specialized training under 15 nationally recognized neurosurgeons at leading academic centers in Illinois, including Northwestern University Children's Memorial Hospital in Chicago and University of Illinois College of Medicine in Peoria. He is published in leading neurosurgical and spine journals in the field of minimally invasive spine surgery and endovascular neurosurgery and received awards for research related to the treatment of complex intracranial aneurysms. Dr. Soliman and his team look forward to serving you at the Brain and Spine Neuroscience Institute.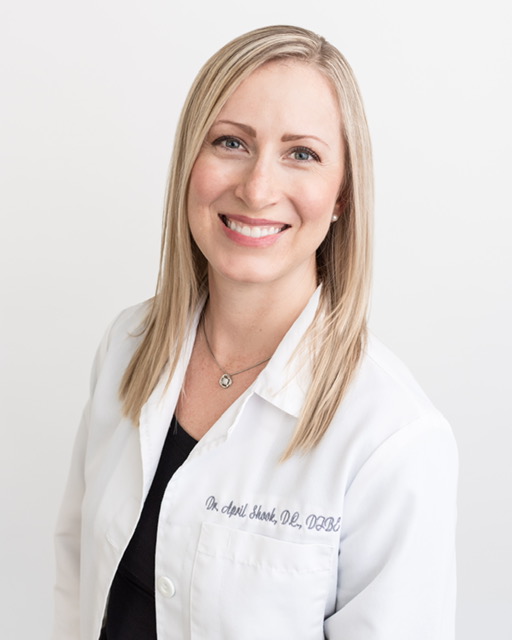 April K. Shook, D.C., DIBE, CNIM
Dr. Shook graduated from Florida State University with a degree in Human Sciences in 2005 and then went on to receive her doctorate from Palmer College of Chiropractic in 2010, where she graduated salutatorian of her class. She began post-graduate training in Electrodiagnostic Medicine during her internship and has since completed the required education and training in order to become board certified and is now a diplomate under the International Board of Electrodiagnosis. She has also completed additional education and training in order to become board certified in Neurophysiologic Interoperative Monitoring.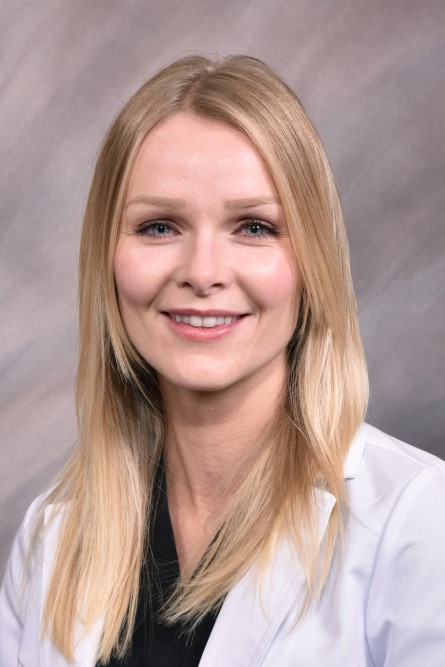 Suzanne Newby PA-C
Suzie received her undergraduate degree from Florida State University and her Master's Degree in Physician Assistant Studies from South University in Tampa, FL with completion of her Physician Assistant Board Certification in 2013. Suzanne started her career as a multi-surgical physician assistant ranging in the specialties of Neurosurgery, Obstetrics, Gynecology, Orthopedics, Vascular, Plastic and General Surgery, she quickly realized the specialty of Neurosurgery was her calling and has since gained extensive training and certifications within the field.
Suzie joined the Brain and Spine Neuroscience Institute since July of 2018 and has worked with Dr. Soliman since 2015. She is accredited with the National Commission on Certification of Physician Assistants as well as a member of multiple organizations including, the American Academy of Physician Assistants, the Florida Academy of Physician Assistants and the Association of Neurosurgical Physician Assistants. Suzanne is originally from Sarasota, FL. She enjoys boating, biking and time spent with her husband, her son and her two yellow labs, Riley and Odin.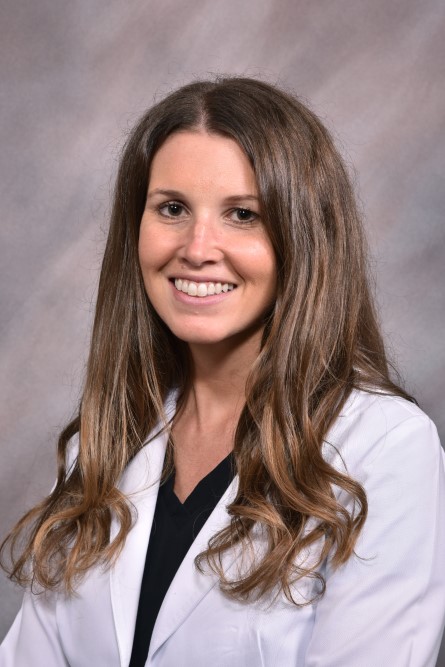 Valerie Buethe ARNP
Valerie Buethe, ARNP graduated the University of Oklahoma with a Bachelors degree in Nursing in 2006. During that time she worked for 6 years in the ICU, bone marrow transplant unit and stroke unit.
In 2012, Valerie earned her Masters degree in Nursing from Graceland University in Missouri and became a member of the American Academy of Nurse Practitioners. She joined the BSNI practice in June of 2016. She is dedicated to managing the pre- and post-operative care of neurosurgical patients undergoing spine or brain surgery. She is passionate about building long-term relationships with patients while learning and growing within the practice.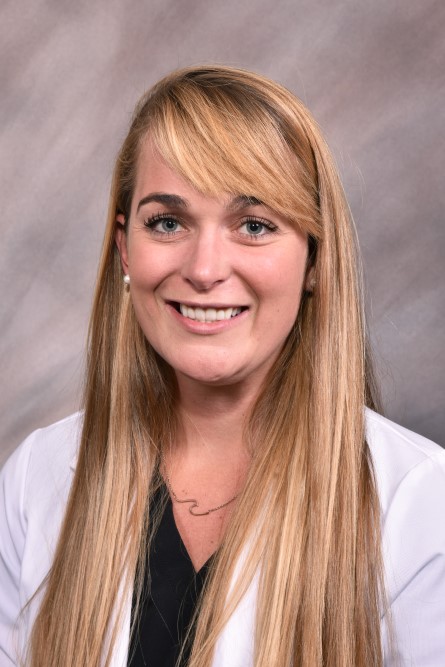 Megan Giese-PA-C
Megan received her bachelors in Exercise Physiology from the University of Florida and went on to obtain her Master of Physician Assistant Studies from the University of South Florida in 2020. She is accredited with the National Commission on Certification of Physician Assistants and a proud member of Florida Academy of Physician Assistants.
Megan joined the BSNI team in August 2020. She has a diverse background, ranging from her experience working as a certified nursing assistant in a dementia unit while going to school in Gainesville to interning with USF Sports Medicine and becoming a Medical Scribe for a family medicine clinic. Megan sought out surgical opportunities during her time in Physician Assistant school with exposure to multiple realms of surgery. She is specifically passionate about working in Neurosurgery and dedicating her time to patient education. She is from Clearwater, Florida and continues to volunteer with her mom in local Special Olympics events. In her spare time, she can be found exercising, sitting on the beach, cheering on the Tampa Bay Lightning or hanging out with her loved husky, Charlie.
Meet The Team

---
---
At the Brain and Spine Neuroscience Institute, we strive to provide patients a comfortable and respectful healing environment. We offer minimally invasive neurosurgical procedures with personalized care and attention to each patient's needs. We understand how many of the health issues we treat can be difficult to diagnose and cause intense pain. Fortunately, members of our team specialize in diagnosing, managing and treating these issues.
We will help patients feel as comfortable as possible during appointments and will break down the entire treatment process as necessary. We understand how complex the process can seem and will ensure to explain the details. We will also help plan out the patient's plan following treatment.
---