Welcome to

Brain and Spine Neuroscience Institute
At the Brain and Spine Neuroscience Institute, our mission is to serve our patients by creating a comfortable and respectful healing environment. We offer patients minimally invasive neurosurgical procedures with personalized care and attention in the Tampa Bay Area. We treat a patient's condition while also helping them to begin a more comfortable lifestyle.
Patients do not need to live each day, struggling with their conditions and can seek treatment at our institute. We will customize each treatment to their needs with an array of spine, brain and pain management services. While surgery is a treatment option, we will consider all treatment methods, surgical and non-surgical, prior to making a final decision.
Our Team
Our team consists of qualified individuals who have the necessary experience to provide effective treatment to patients. Our team consists of office personnel and Board Certified Neurosurgeons specializing in minimally invasive procedures. With all of our members working together, we can offer treatment for a variety of health issues. From the moment patients walk in the door, our team provides quality care. We take the time to go over all of the details with each patient and help keep them comfortable. We understand that debilitating conditions can make life exceedingly difficult. However, general physicians may not have the skill or treatment a patient needs. Thus, our team is here to help provide the necessary treatment.
About Us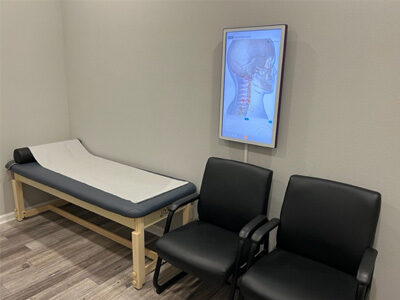 Our Services
We provide a variety of treatment options for brain and spine health issues. As neurosurgeon specialists, we provide multiple forms of surgery including minimally invasive same-day procedures, spinal cord surgery, spinal reconstruction surgery, neurostimulation, brain tumor treatment, spinal tumor treatment, herniated disc surgery and more. From the moment patients walk in the door, we will provide the necessary treatment with comfort to help ease patients into the treatment process. We also provide sciatica treatment, hydrocephalus treatment, cervical disc replacements, cancer treatment, treatment for scoliosis, stroke treatment, carpel tunnel syndrome treatment, cerebral hemorrhage treatment and more. For information on our services and if they are right for your needs, give us a call to schedule a consultation.
View Our Services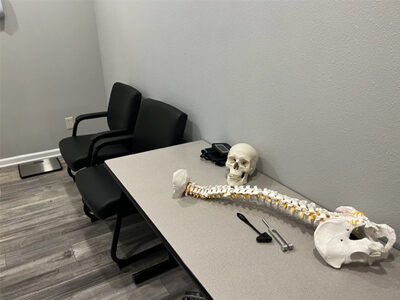 Patient Information
To begin the treatment process, we will have new patients fill out a "New Patient Information Form" that covers the patient's current condition, medical history, insurance information and any other medical details pertinent to the treatment. Patients can fill this form and any other forms at home before the appointment by printing them off our website. Once we gather all of this information, we will conduct an examination. We will determine the cause of the pain and develop a treatment plan that addresses it. Our goal is to not only treat the root of the issue, but help patients gain control of their life through our treatment.
Information